MAN Heat Exchanger Gaskets and Seals
MAN Marine Diesel Heat Exchanger Parts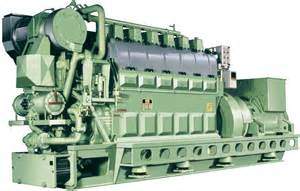 Heat Exchanger Seals has a large inventory of top-quality MAN gaskets, plates, and seals. Our quality MAN heat exchanger gaskets, plates, and seals have the same compression specs, heat ranges, and installation procedures as originals. Believe it or not, we have a much larger inventory and greater expertise than most dealers when it comes to marine plate heat exchangers. We specialize only in marine plate heat exchangers. Our products are in use worldwide and have a proven track record.
Our prices are a fraction of what you would pay at the dealer.
Contact us for a quote today! Emails are replied to quickly.
We now offer FREE SHIPPING on MAN plate heat exchanger parts in the Continental USA (lower 48 states). International customers and customers in Alaska, Hawaii, Puerto Rico, please contact us for shipping rates. Outside the US phone 00+1-772-777-0901.