MTU 2000 Heat Exchanger Gaskets, Plates, and Seals
MTU 2000 Marine Diesel Heat Exchanger parts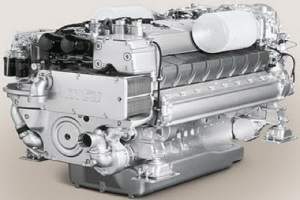 We supply Heat Exchanger Gaskets, Seals, and Titanium Plates for MTU 2000 engines. We have MTU 2000 heat exchanger parts in stock and ready to ship anywhere in the world. We now offer FREE SHIPPING in the Continental USA.
If you have questions or would like pricing, please call or email us with your MTU Model number, or simply send us a picture of your heat exchanger (front and side view) and we'll be able to assist you in ordering the correct parts. Our products have a proven track record and are in use Worldwide! We have never had an unhappy customer since we opened in 2015! We are boat people too, and we know the importance of getting quality parts delivered on time. We provide tracking information on every order. We have titanium plates available for 2000 series and 2000 series common rail.
0002032846 kz, 0002032946, 0002033046, 0002034146, 0002034746, 8v2000, 12v2000, 16v2000.
Our prices are a fraction of dealer prices.
Emails are replied to quickly!
Include MTU 2000 in subject line.